This product has no reviews yet.
At home test
Finger-prick kit
Food intolerance test
Find out how your body reacts to over 200 different types of food with our simple at-home finger prick food intolerance blood test kit.
Do you suffer from bloating, gas, diarrhoea, IBS, heartburn, stomach ache, acid reflux, or facial flushing after eating certain foods? Or are you constantly feeling tired and low on energy?
---
Free shipping both ways included in the price!
£50 off our most advanced food intolerance test
1 in 5 people suffer from a food intolerance
20%
Of the world's population experience symptoms as a result of a food intolerance... And that number is rising
209+
We test 209 of the most troublesome foods, drinks and ingredients that cause food intolerances
We test over 200+ of the most troublesome foods, drinks and ingredients that cause food intolerances
Cows milk
Gluten containing grains
Coffee
Tea
Egg whites
Egg Yolk
Beef
Chicken
Pork
Yeast
Wheat
Oat
Herbs and spices
Alpha-Lactalbumin
Beta-Lactoglobulin
Casein
Egg White
Egg Yolk
Milk (Buffalo)
Milk (Cow)
Milk (Goat)
Milk (Sheep)
Barley
Couscous
Durum Wheat
Gliadin
Malt
Oat
Rye
Spelt
Wheat
Wheat Bran
Alga Espaguette
Alga Spirulina
Alga Wakame
Anchovy
Barnacle
Bass
Carp
Caviar
Clam
Cockle
Cod
Crab
Cuttlefish
Eel
Haddock
Hake
Herring
Lobster
Mackerel
Monkfish
Mussel
Octopus
Oyster
Perch
Pike
Plaice
Razor Clam
Salmon
Sardine
Scallop
Sea Bream (Gilthead)
Sea Bream (Red)
Shrimp/Prawn
Sole
Squid
Swordfish
Trout
Tuna
Turbot
Winkle
Apple
Apricot
Avocado
Banana
Blackberry
Blackcurrant
Blueberry
Cherry
Cranberry
Date
Fig
Grape (Black/Red/White)
Grapefruit
Guava
Kiwi
Lemon
Lime
Lychee
Mango
Melon (Galia/Honeydew)
Mulberry
Nectarine
Olive
Orange
Papaya
Peach
Pear
Pineapple
Plum
Pomegranate
Raisin
Raspberry
Redcurrant
Rhubarb
Strawberry
Tangerine
Watermelon
Amaranth
Buckwheat
Corn (Maize)
Millet
Polenta
Rice
Tapioca
Basil
Bayleaf
Camomile
Cayenne
Chilli (Red)
Cinnamon
Clove
Coriander (Leaf)
Cumin
Curry (Mixed Spices)
Dill
Garlic
Ginger
Ginkgo
Ginseng
Hops
Liquorice
Marjoram
Mint
Mustard Seed
Nettle
Nutmeg
Parsley
Peppercorn (Black/White)
Peppermint
Rosemary
Saffron
Sage
Tarragon
Thyme
Vanilla
Beef
Chicken
Duck
Goat
Horse
Lamb
Ostrich
Ox
Partridge
Pork
Quail
Rabbit
Turkey
Veal
Venison
Wild Boar
Agar Agar

Aloe Vera

Cane Sugar

Carob

Chestnut

Cocoa Bean

Coffee

Cola Nut

Honey

Mushroom

Tea (Black)

Tea (Green)

Transglutaminase

Yeast (Baker's)

Yeast (Brewer's)
Almond
Brazil Nut
Cashew Nut
Coconut
Flax Seed
Hazelnut
Macadamia Nut
Peanut
Pine Nut
Pistachio
Rapeseed
Sesame Seed
Sunflower Seed
Tiger Nut
Walnut
Artichoke
Asparagus
Aubergine
Broad bean
Green bean
Kidney bean
Bean (White Haricot)
Beetroot
Broccoli
Brussel Sprout
Cabbage (Red)
Cabbage (Savoy/White)
Caper
Carrot
Cauliflower
Celery
Chard
Chickpea
Chicory
Cucumber
Fennel (Leaf)
Leek
Lentil
Lettuce
Marrow
Onion
Pea
Pepper (Green/Red/Yellow)
Potato
Quinoa
Radish
Rocket
Shallot
Soya Bean
Spinach
Squash (Butternut/Carnival)
Sweet Potato
Tomato
Turnip
Watercress
Yuca
Find out what foods affect your body
Find out which foods cause your body to experience bloating, gas, tiredness, diarrhoea, constipation, indigestion, IBS and more.
Test for over 200+ foods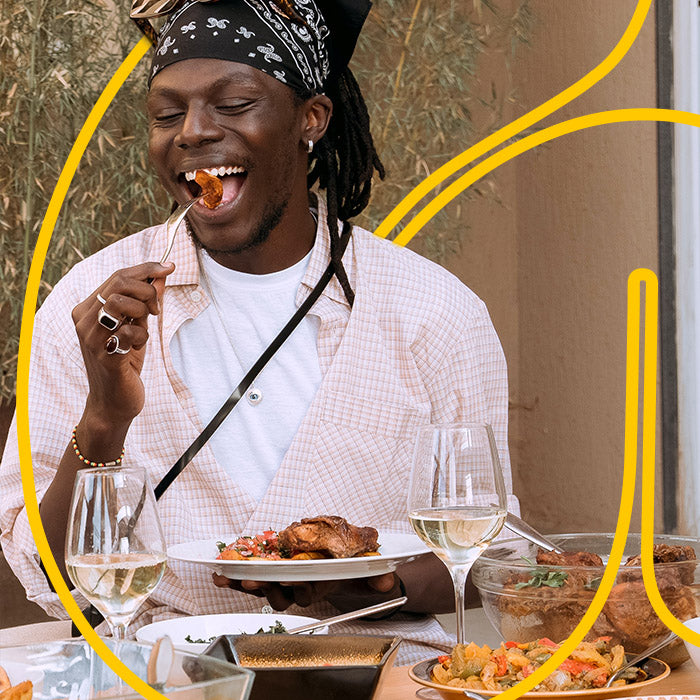 We make it personal to help you feel gut
Personalised results and advice specific to your test results. Learn how to permanently eliminate troublesome foods from your diet.
How it works
Changing people's lives
Food Intolerance Test
"Just by simply removing certain foods from your diet, your energy levels can increase so quickly, it's incredible."

Symptoms: Low energy, tiredness, IBS, anxiety, digestion
Food Intolerance Test
"I feel in control of my body again, I know exactly what foods will trigger my symptoms again."
Symptoms: Depression, anxiety, tiredness, fatigue
Food Intolerance Test
"Really simple, I know exactly what foods to avoid"
Symptoms: Eczema, diarrhoea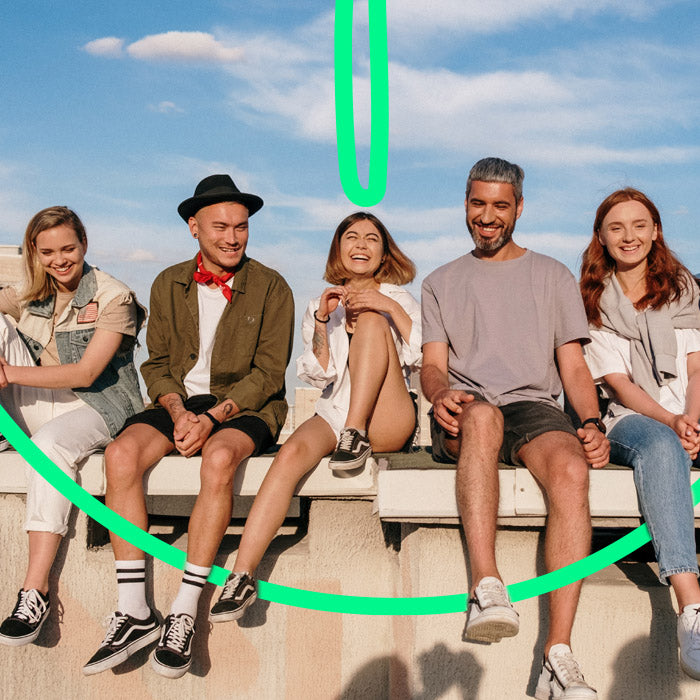 Serving up medical insights in bite-sized, easy-to-digest portions
Our gut hub provides up to date research and insights on all things related to gut health and personalised nutrition.
The gut hub
How does a food intolerance blood test work?
A food intolerance blood test is designed to identify sensitivities caused by certain foods by measuring the body's natural IgG (immunoglobulin G) response when those foods are consumed.
IgG is the most common antibody found in the blood; antibodies are natural proteins that are produced by your immune system that protect you when an unwanted substance enters your body.
The test requires a blood sample to be taken which is then exposed to a panel of specific foods in our lab, we expose your blood to over 200 different types of food. If IgG levels become elevated when exposed to specific foods, this suggests a stronger immune response or intolerance to those foods.
FAQ's
Our customer support is available Monday to Friday: 8am-8:30pm.
Average answer time: 1-2hr
Contact Us
What can I learn from my results?

Your results will include your reactivity levels to all 200+ foods that we test for. All foods are grouped into normal, borderline and elevated reactivity levels so you can easily identify your problem foods.

You will receive both a digital and printable version of your results.
Can this test tell me if I am lactose intolerant?

Our food intolerance test measures dairy specific IgG antibody reactions across foods such as cow's milk, goat milk, and sheep's milk. Our test does not specifically measure lactase (the enzyme that breaks down lactose), instead it can identify a dairy intolerance.

If you suspect you have a lactose intolerance, it may be useful to ensure that your symptoms are not being caused by another food type or ingredient.
Can the test tell me if I am gluten intolerant?

Our test will show if you have an intolerance to many gluten containing grains including barley, wheat, rye, malt, oat, durum wheat, gliadin, spelt, couscous and wheat bran.

The test will also identify whether gluten containing grains are the cause of your symptoms or whether they are caused by another food type.
How much is the food intolerance test?

The test is originally priced at £250, there is no subscription involved, the price you are shown will be the one off price you pay for the test kit.
How long will it take to get my results?

You will receive your results in 2-5 working days once our lab has received your blood sample.
When will my symptoms improve?

Once you have identified the foods that trigger your symptoms and removed them from your diet, your symptoms can improve in just a few hours, typically symptoms will improve within 24 -48 hours.
Can I take the test if I am pregnant?

No, nutrition during pregnancy is more important than ever, we do not recommend making any major adjustments to diet and lifestyle during this time. It is also common for food intolerances to arise during pregnancy and cause symptoms such as acid reflux.
Can anyone take the test?

To take the test you need to live in the UK. This is because our labs are based in the UK and need to receive your blood sample as fast as possible.
We will send you a finger-prick collection kit to take your blood sample. The kit will include everything you need to take the test. Simply prick your finger, collect your blood, and send it back to our lab on the same day using the pre-paid return shipping label.

Step-by-step instructions will also be included in your test kit.
When is the best time to take the food intolerance test?

We recommend taking your blood sample in the morning and sending it back to us on the same day.
Do I need to fast before I take the test?

No, you do not need to fast before you take the test.
Where can I get a food intolerance test?

You can buy a test online from a number of providers. We recommend ensuring that the test is a blood test and is analysed by an ISO accredited lab within the UK.
Our customer support is available Monday to Friday: 8am-8:30pm.
Average answer time: 1-2hr
Contact Us